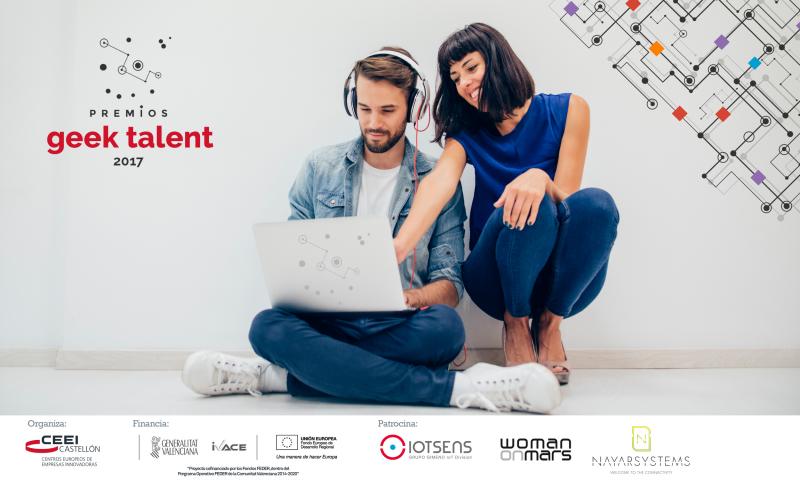 Nayar Systems, Woman on Mars and IoTsens are the companies sponsoring the Geek Talent Awards promoted by the European Center of Innovative Companies (CEEI) in Castellón. The awards are offered to the best tech business ideas, in the categories of Hardware and Software. The Geek Talent Awards are destined to young people living in the province of Castellón, between 16 and 35 years old. The contestants will be offered accommodation, support and training so that their developing projects in Information and Communication Technology can become real and viable businesses.
Past the inscriptions period, on March 3rd the finalists will be revealed and will present their projects to the public and to a jury that will determine the winner. The top three projects will be awarded with a spot at the co-working space of CEEI Castellón for 6 months, receiving tutorship by the center's specialists and mentorship from the companies that sponsor the event, such as Nayar Systems.
The engineering industry in Castellón aims at promoting their province through Corporate Social Responsibility initiatives. These initiatives foster the catchment of local talent and the development of new tech ideas, which reinforces the ties between the people of Castellón and the province's tech and innovation business community.