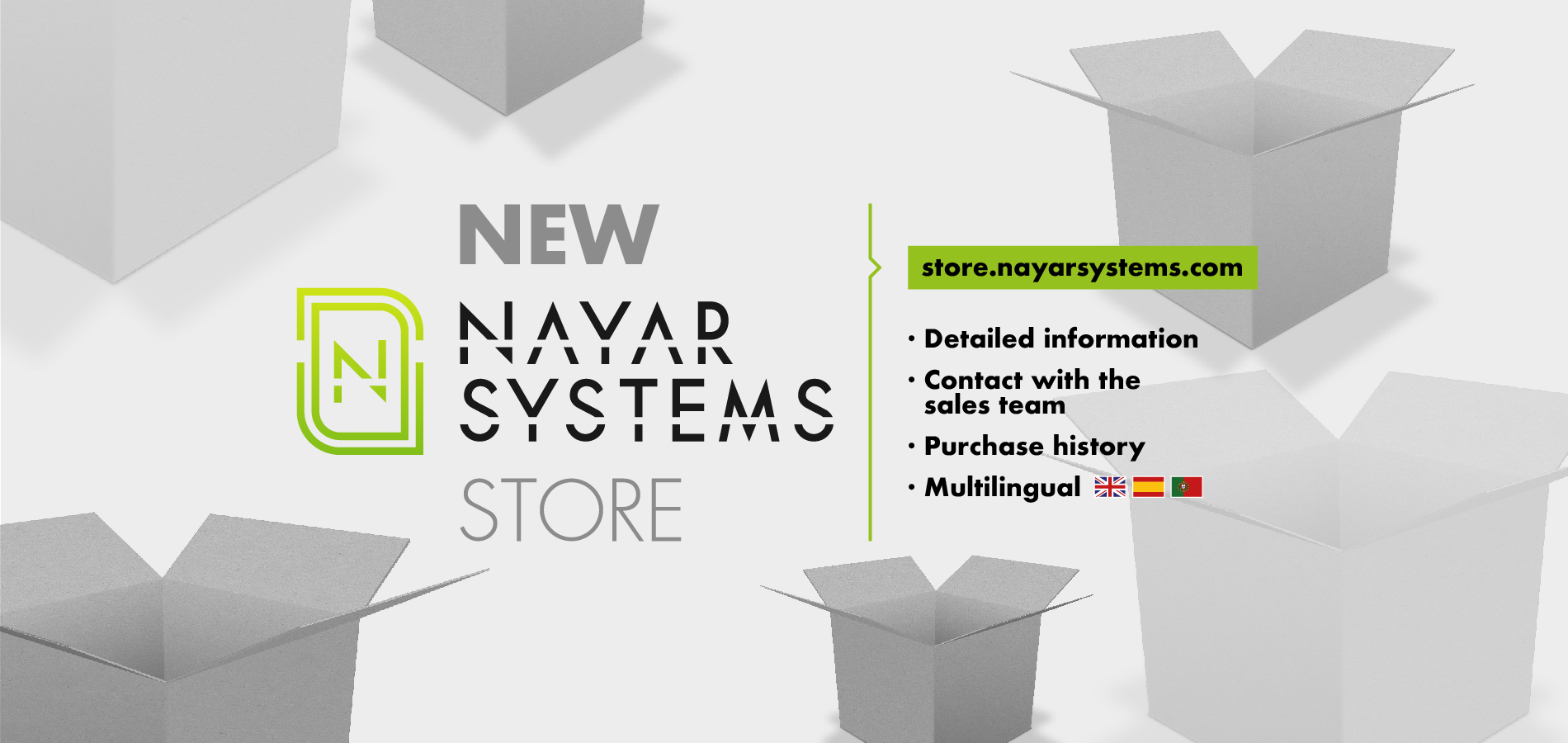 Nayar Systems has launched its own e-commerce web, so that customers can get all its products in a single website.
That the customer is at the center of all Nayar Systems' decisions is something that the company has been transmitting throughout its long professional career, endorsed by its actions. Recently, with the customer's convenience in mind, Nayar Systems has launched Nayar Systems Store, its most complete and updated online sales channel, centralizing the sale of all its products in a single website.
Nayar Systems Store has numerous product references, which the customer can purchase in a convenient way, filtering them by product categories, which can be divided, in turn, by functionality. Each product has illustrative photographs and a description, as well as technical documents such as manuals and datasheets, ready for downloading. Besides, more information is also available through a request button so that the sales department can contact buyers directly and resolve any doubts that may have appeared during the purchase process.
Nayar Systems Store provides information of all Nayar Systems services, according to the different plans that the company offers to its customers. Each plan indicates a different combination of services and devices, and customers can also obtain more information in case it is necessary. An interesting tool is the order history, so that the customer can repeat as many times as desired previous orders of theirs without having to search again for those products, thus speeding up future orders.
Nayar Systems maintains its commitment to innovation and constant update of its products and services, always striving to offer a quality service and ensure the comfort of its customers. Nayar Systems provides their clients greater independence when purchasing the products they need and making available an intuitive, fast, visual and easy to use online store.
Nayar Systems Store is available in Spanish, English and Portuguese.