Tenth anniversary: from a beach table in 2007 to operating in more than fifteen countries in 2017
On the occasion of the tenth anniversary of Nayar Systems, José Luis Sanchis, Chief Manager Officer of the company talks to you openly about his beginnings in Nayar Systems and about his evolution after ten years of professional career. The key: to set a clear target, to fight for what one believes, and to offer a different service. With these ingredients it is possible to create a multinational. Nayar Systems is the proof of it.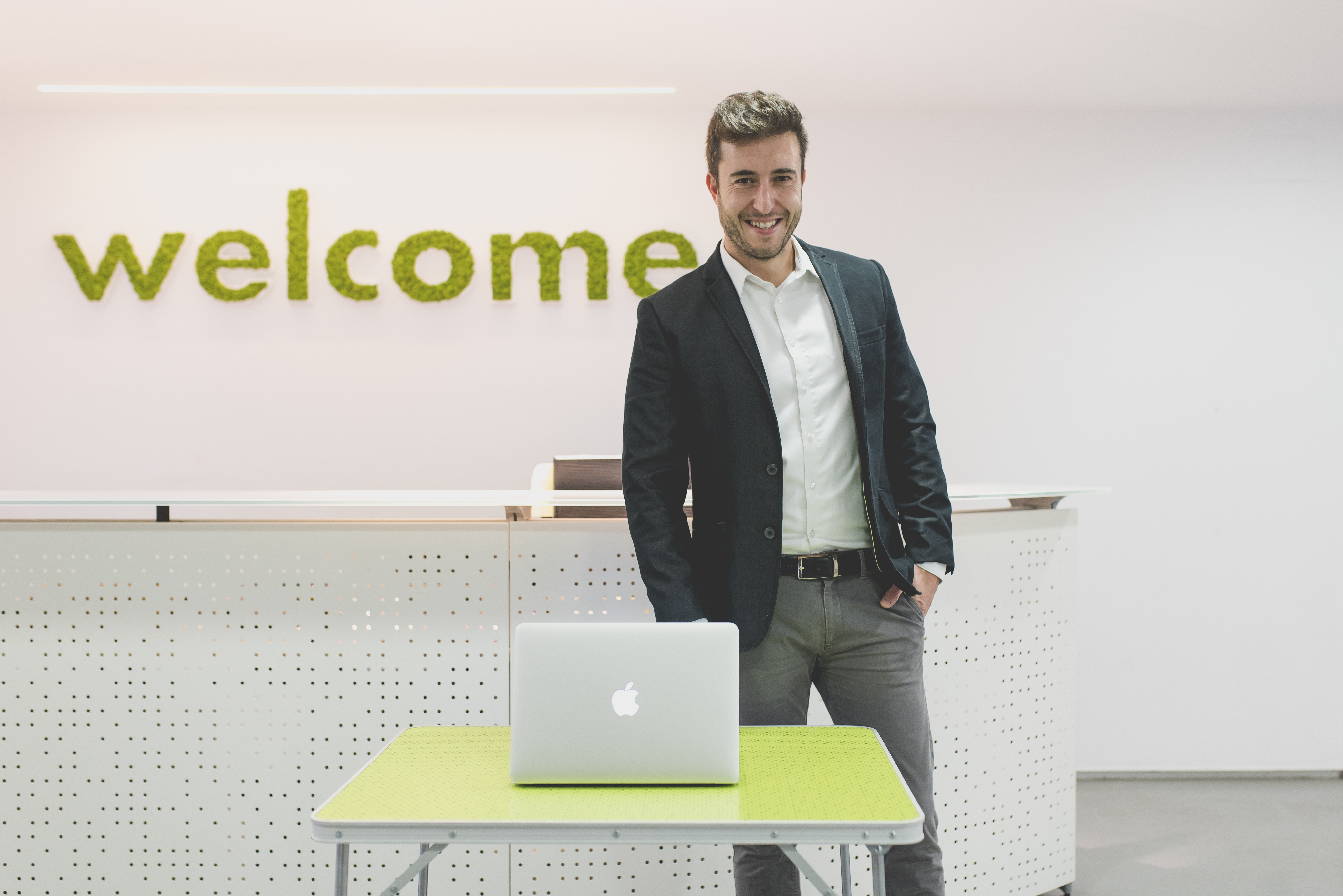 In 2007, three friends, Alexis, Pepe and me, decided to set a project called 72horas. With a beach table as an office we started the adventure. Back then I was 23 years old. I remember perfectly the first meetings where we talked to our potential customers about the EN81-28 normative which not even themselves knew what it was about. Moreover, it was a young man, in many cases younger than their own sons, who was trying to convince them to put in his hands the communication of their companies. At the beginning I used to pretend that I was 29 so that the owners of the company could take me seriously, something that time after I ended up confessing them. Now I take years off.
Beginnings are difficult. I remember when my father used to pay my cell phone bills, around 123 Euros, because I could not even cover the expenses. Having a salary was a dream back then. However, being an entrepreneur has positive sides. Almost all of them are positive, I would say. A remarkable value that our sector has in comparison to others is that of loyalty. My first customers, Antonio and Rafael from Elevación y Servicio, Guillermo from Ascensores IASA, Sebastián from MP Ascensores, Loren from Ascensores Beltrán, Sara from Fede Ascensores, Sabino from Iza Ascensores, Jordi from Soren Elevadors, José Maria de Dúplex Ascensores, or Gemma from Ascensores Ebyp, and I could go on up to 300 companies, form the Nayar Systems' family of today.
From Monday to Friday, from 8.00 to 19.00, they are my bosses, but from 19.01 on, and on weekends, they have become good friends. And there is only one way to achieve this: by treating people the same way that you would like to be treated, giving them an innovative service, investing year after year in R&D&I, so that they can lead the changes in the sector, and above all, by respecting them and giving them total freedom to make their own decisions.
Never try to foster customer loyalty. Offer him the best possible service and he will become a loyal customer by himself. Holding my head up high, I can say that from the 300 companies that we work with in Spain, not a single one has decided to change to another company because of quality reasons. Although it is true that we have lost some clients who looked for more affordable options, it is also true that almost 80% of those who decided to change due to price reasons ended up coming back to us in less than ten months. It is clear to me that we are not the cheapest, but we are the ones who provide the best service to our partners. The market is full of companies with low prices that offer even lower services, but our customers are very clear about their needs. And in Nayar Systems we are always going to be at their disposal to listen to them.
During these ten years, the company has been evolving in logistic terms. We started only with the firm 72horas and worked at the national level only with land line. Of course, the matrix brand, Nayar Systems, was hardly known. A few years later we presented the service "Red Móvil 72horas", providing mobile lines to our customers. Our staff began to grow and we acquired our first offices. Then Advertisim was born, and we showed the market what we were able to.
You realize that you are doing things well, on one side when almighty operating companies try to copy the services that you offer at 72horas, and on the other side, when the "historical" hardware manufacturers imitate you with a bad version of the Advertisim screens. At this moment you smile. And you smile because you realize that you set the trend in the sector. But all of this is normal; it is the result of investing 80% of the benefits on R&D&I so that our clients can lead the connectivity revolution. We know that our R&D&I effort will still be copied, but it will still be a mere copy. Therefore Nayar Systems will never compete in terms of prices, because it implies not investing, offering a low quality service, and finally, failing.
Approximately two years ago we launched our most recent commercial firm, net4machines. It is specialized in safe connectivities between machines. Its birth, together with the restyling carried out at Nayar Systems' corporate identity, and the international expansion of the company, has turned Nayar Systems from a local to an international company, which offers its services in many other countries in Europe, America and Asia
.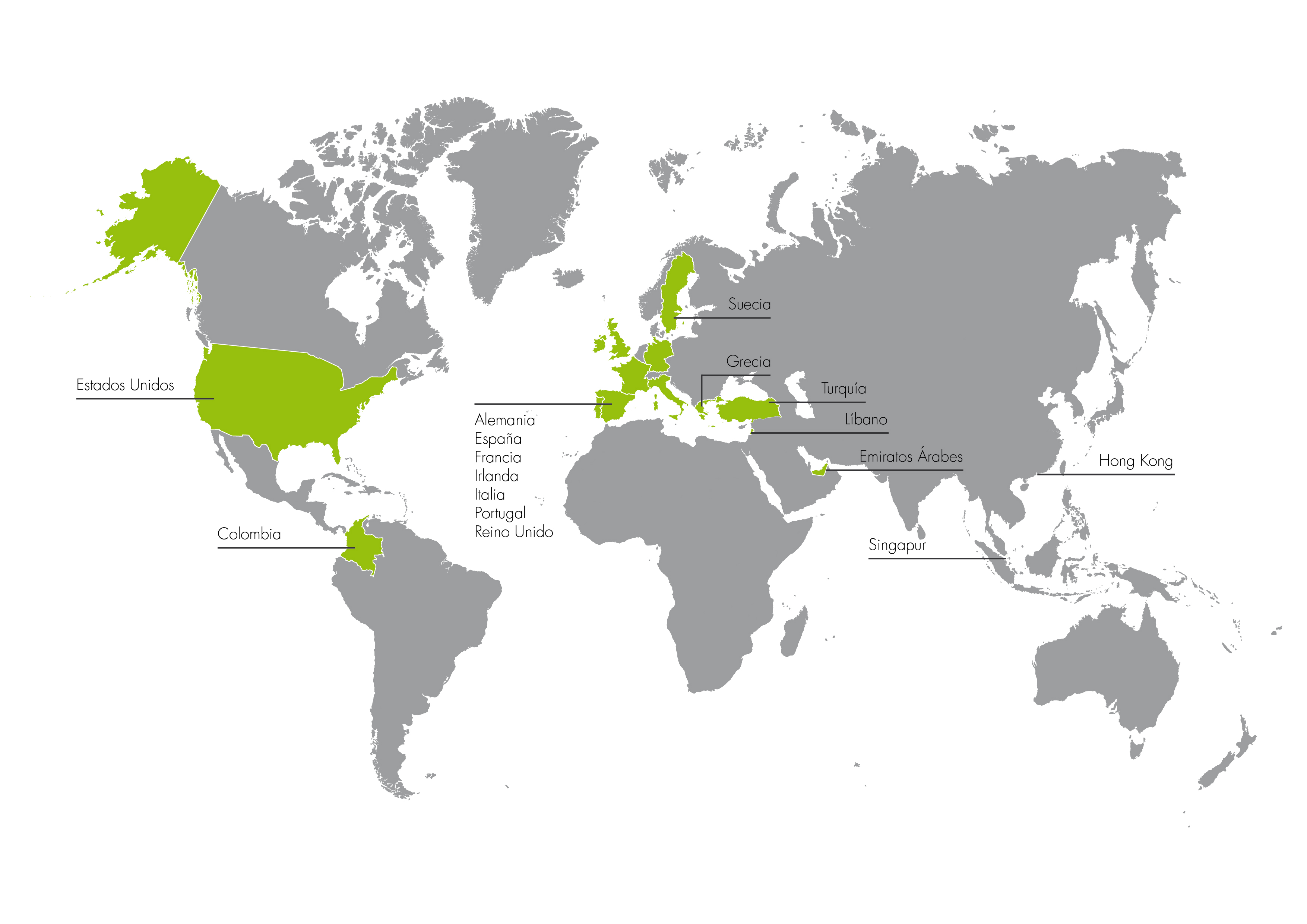 One of the main pillars of the company's success –besides getting the loyalty of the companies, and putting innovation before any other interest– is our human team. It is clear to us that the only way to be the best is by being surrounded by the best. For Nayar Systems, to invest in talent also means to invest in innovation, and for this reason our staff grows steadily. We are a young company, the average age is 29 years. People with talent committed to our offer based on teleworking, project working and a flexible schedule. And, of course, that can include you, the reader, I want to tell you that you can send your CV to talento@nayarsystems.com and become a member of our family.
Ten years after those three friends founded Nayar Systems, the only thing that has changed is that we have less hair, but, of course, the motivation to continue innovating has not changed. Coinciding with our tenth anniversary, we are currently working on the construction of our new offices which we hope we can inaugurate as soon as possible. A building from early XXth century located in the heart of the city of Castellon, on 9 Avenida de Casalduch, which was designed by the architect Maristany , and is considered as architectural heritage of the city.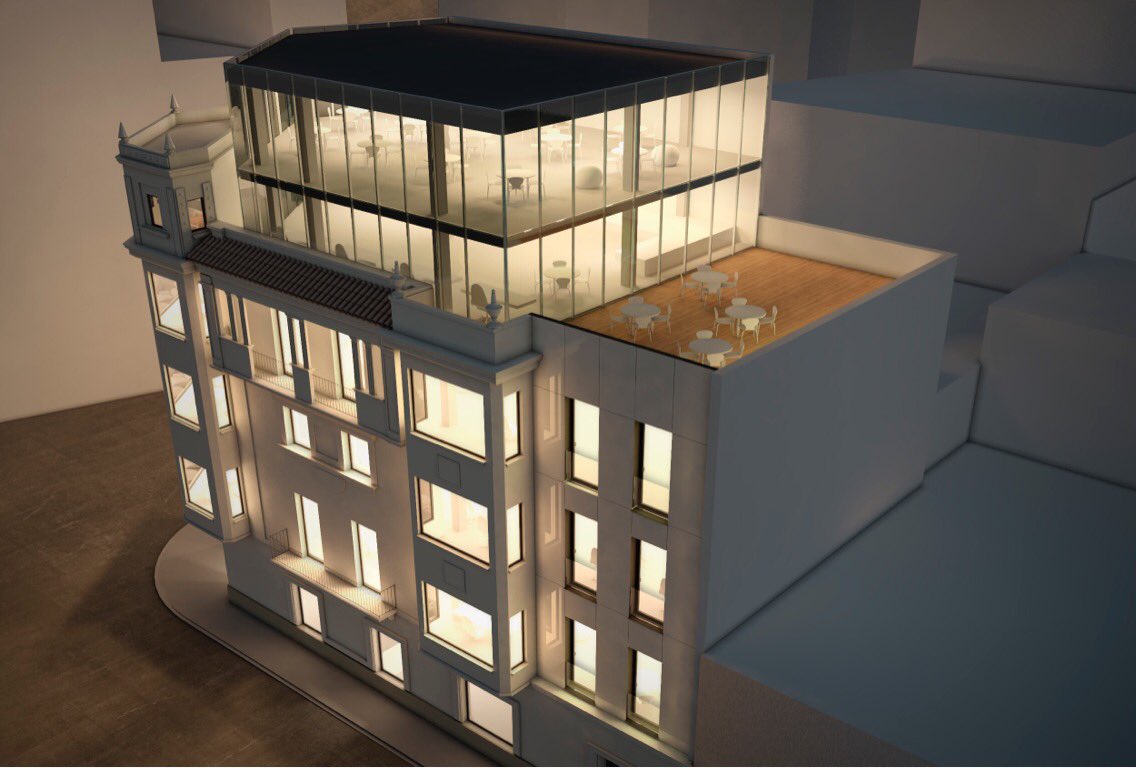 Once the construction will be finished, the new headquarters of Nayar systems will become the main technological centre in IoT (Internet of Things), and M2M research in the Valencia region. With a capacity for more than 200 job posts, Nayar Systems pursues its goal of managing more than 1,000,000 connected devices in more than forty countries by the year 2025.
In Nayar Systems is very clear to us that 2017, in which ¡Phone and us celebrate our tenth anniversary, will be the best year so far. A year of incredible launches. What until yesterday was considered to be normal will become obsolete, since with Nayar Systems the connectivity will know no limits. The best is yet to come.
From Nayar Systems we wish you a 2017 full of success.
Wishing that we can spend another ten years together, I would like to thank your trust in us.
JOSÉ LUIS SANCHIS
CMO at Nayar Systems