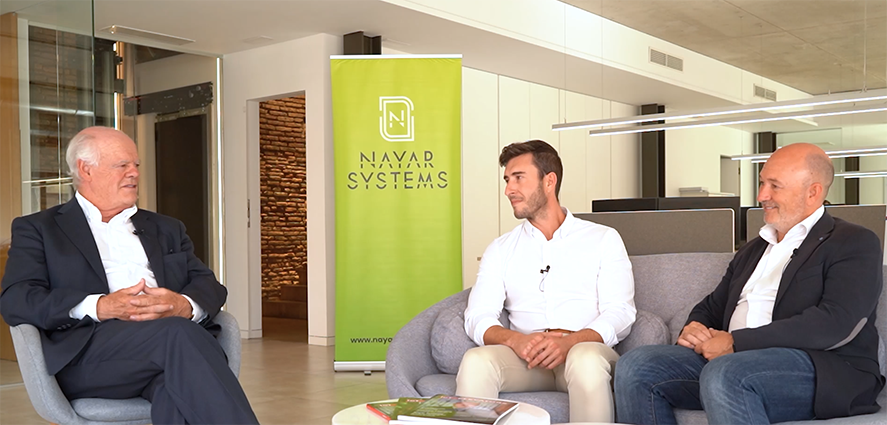 Specialized in industrial IoT for the elevators industry, Nayar Systems has signed a collaboration agreement with FEEDA, the Federation of the elevators industry in Spain. 
Nayar Systems and FEEDA, two key names in the national elevators industry, have joined in an agreement as collaborating partners. FEEDA aims to promote safety, accessibility, energy saving and digitalization among its associates so that they are permanently informed of the latest advances and developments in the industry. Francisco González, general director of FEEDA, emphasizes that "The contribution of Nayar Systems to the elevator sector is a vital element at this time so that small and medium-sized elevator companies have the possibility of placing themselves technologically at the level of any company. They support everything that improves the industry over future technology".
For its part, Nayar Systems stands as a strategic partner in the elevators and industrial IoT sector, and as a technology provider that works to ensure operational excellence through its projects and solutions. Alexis Nadal, CEO of Nayar Systems, says: "We are a technological services engineering company. Our focus is the elevator, where we are specialists. We are connecting almost any elevator to the Internet, whether it is older or more modern" and confirms that: "We have the illusion of continuing to grow and connect more and more intelligent systems. This is the essence of Nayar Systems". Likewise, José Luis Sanchis, CMO of Nayar Systems celebrates the union between the technology company and FEEDA, as he assures that: "Thanks to these projects we have managed to improve the lives of people both in accessibility and in developments, and the lives of corporations and companies themselves. Therefore, success has been and will always be based on a good relationship, on a good communication between both corporations, between FEEDA and Nayar Systems".
With the aim of continuing to promote the progress of the lifting sector, the collaboration between Nayar Systems and FEEDA creates mutual benefits and the possibility of nurturing more knowledge, transferring the needs of the industry, and giving effective answers in the form of technological solutions. A union that has become evident in this year 2021 and is expected to continue in the future.
About FEEDA
The Spanish Elevators Business Federation (FEEDA) is a professional association made up of associations and companies in the elevator sector that has been defending the interests of its members in the business, industrial, professional, commercial, technological, labor, tax and legal aspects for more than four decades. For more information about FEEDA, please visit: www.feeda.es
About Nayar Systems 
Nayar Systems is a technological engineering company created in Spain fourteen years ago, currently present in 31 countries around the world (and headquarters in Spain and China), with a firm commitment to invest in new technological developments and focused on the elevators industry and the industrial Internet of Things. For more information about Nayar Systems, please visit: www.nayarsystems.com