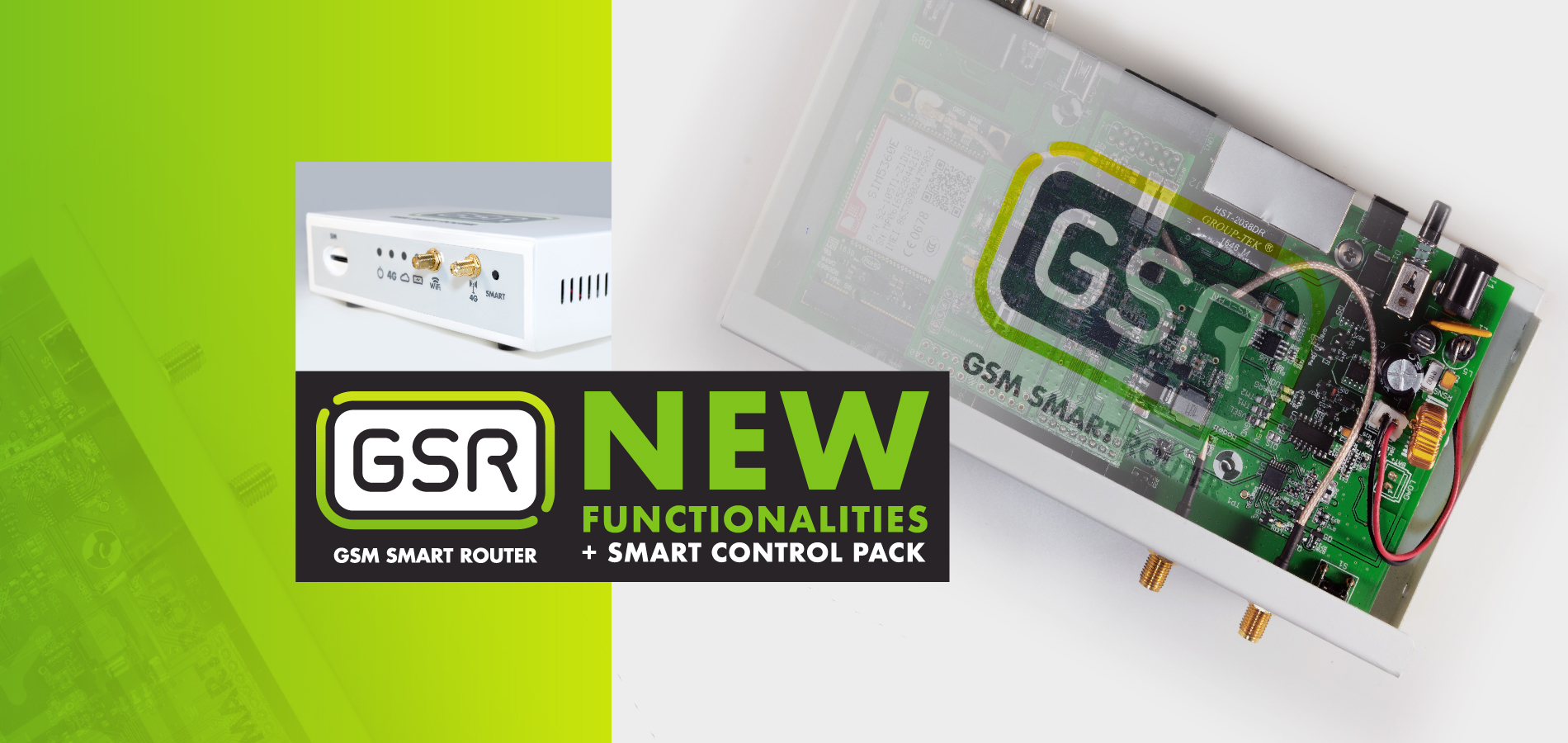 Parallel to the launching of the new GSR functionalities, Nayar Systems has just launched the Smart Control Pack 2021 campaign.
Developed entirely by Nayar Systems, GSR is a multipurpose device born to become a center of communications and connectivity. With the objective of investing in the continuous technological development of its products and services, Nayar Systems recently launched new functionalities that not only improve GSR, but also make it essential for its target industry.
SIP client onboarding
SIP (Session Initiation Protocol) is a protocol used in VoIP calls to make and receive voice calls, frequently used in IP telephony. The Nayar Systems GSR device currently incorporates a SIP client to make testing and emergency calls through data calls, so that the customer only needs to have a digital switchboard capable of receiving them. Data calls improve performance over analog, betting on connected and intelligent elevators.
MQTT protocol
Emergency calls and testing (for mandatory compliance with the EN81-28 standard), include the exchange of DTMF (Dual-Tone Multi-Frequency) tones between the elevator and the call reception switchboard. These DTMF tones suffer a high degree of distortion when traveling over a mobile line. Nayar Systems has developed a new functionality in the GSR device that completely avoids this loss of information and improves the general performance of emergency devices.
With GSR and its new telealarm server functionality (P100 protocol), now DTMF tones travel the data channel encapsulated in wefts that follow the MQTT protocol. This protocol has recently achieved a high popularity rate for communications between IoT devices and is now considered as a standard.
Guaranteed compatibility with a high number of controllers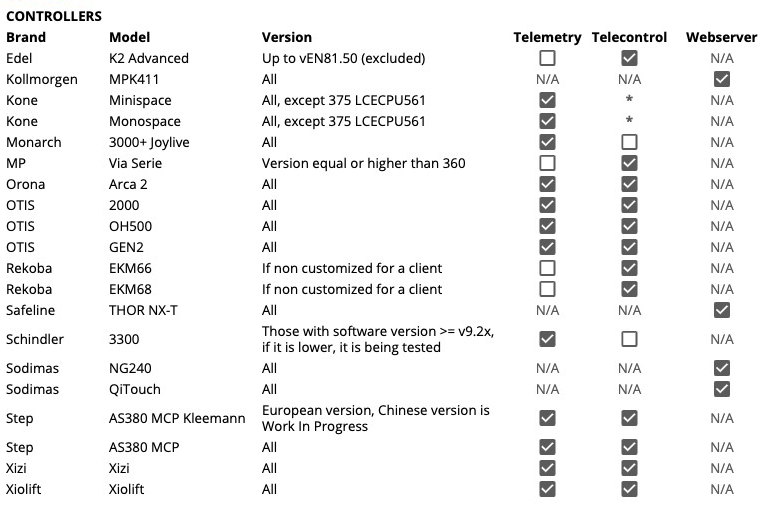 GSR was a revolution at the time of its launching, and it continues to be one today. Made by Nayar Systems to its customers over the elevators industry, it meant then a new communication channel with their elevators. Now it has gained new and rewarding functionalities, with the guarantee of compatibility with numerous market controllers.
Would you like to try GSR · Gsm Smart Router?
If you have not yet tried GSR · Gsm Smart Router from Nayar Systems, this is your chance. Thanks to its communications device, Nayar Systems offer you a key to control any elevator, providing a comprehensive solution to all the needs of the elevators industry.
What are the benefits of hiring the Smart Control Pack 2021 campaign?
Assistance and follow-up during the installation of the first unit.
Early reception of failure notices.
Remote control panel through a mobile app.
Telemetry history data.
Remote reset.
In addition to the benefits mentioned in the campaign, GSR allows to:
Comply with the EN81-28 standard.
Connect to the elevator's controller and to other elements in an installation such as the engine, the variator, the door operator, etc.
Telemetry and remote control.
Wi-Fi connection for Advertisim, with its corresponding savings in connectivity costs.
Product customization.
Nayar Systems is committed to sharing and universalizing its knowledge and expertise. After fourteen years of professional experience in the elevators' industry, they offer you everything you need so that you can control your elevators park with a single kit. If you still haven't tried GSR and would like to give it a go, taking advantage of the Smart Control Pack 2021 campaign opportunity, please contact our Sales & Marketing department at (+34) 964 066 995 or at info@nayarsystems.com and we will explain in depth all its technical functionalities.
Find out more at: www.nayarsystems.com