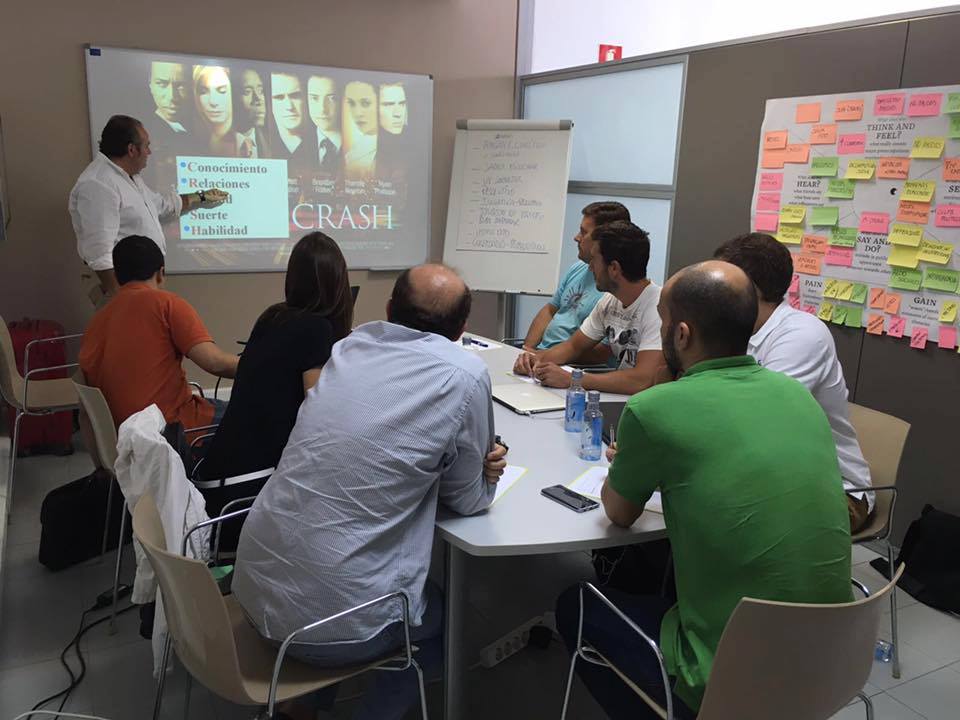 The company has initiated a series of educational activities of continuous training, professional development and increasing the workforce.
Nayar Systems is a company that always looks forward. And always with a positive approach with a business strategy and actions within a frame of the annual communication plan. Constant technological innovation, new talented professionals and strategic vision put together with impeccable communication plan are amongst the reasons for national and international success.
For the company identity training and professional development are fundamental. In september all member of the Sales department participated in two intense coaching sessions. Miguel Iribertegui, who defines himself as coach for salesmen, worked with the team over different topics to continue being the best in the industry.
From consultation sale as a main approach to different abilities important for every consultant to models for professional development, including steps how to understand clients problems and how to build a loyal relationship with them, all important aspects of how to face effectively face the demands of the market.
Nayar Systems initiates September with a renewed Sales team with fresh market concepts and with attitude to accomplish all 2016 challenges. Training sessions have also been a place to get to know new team members with own sales force that covers all national territory and numerous icountries worldwide.