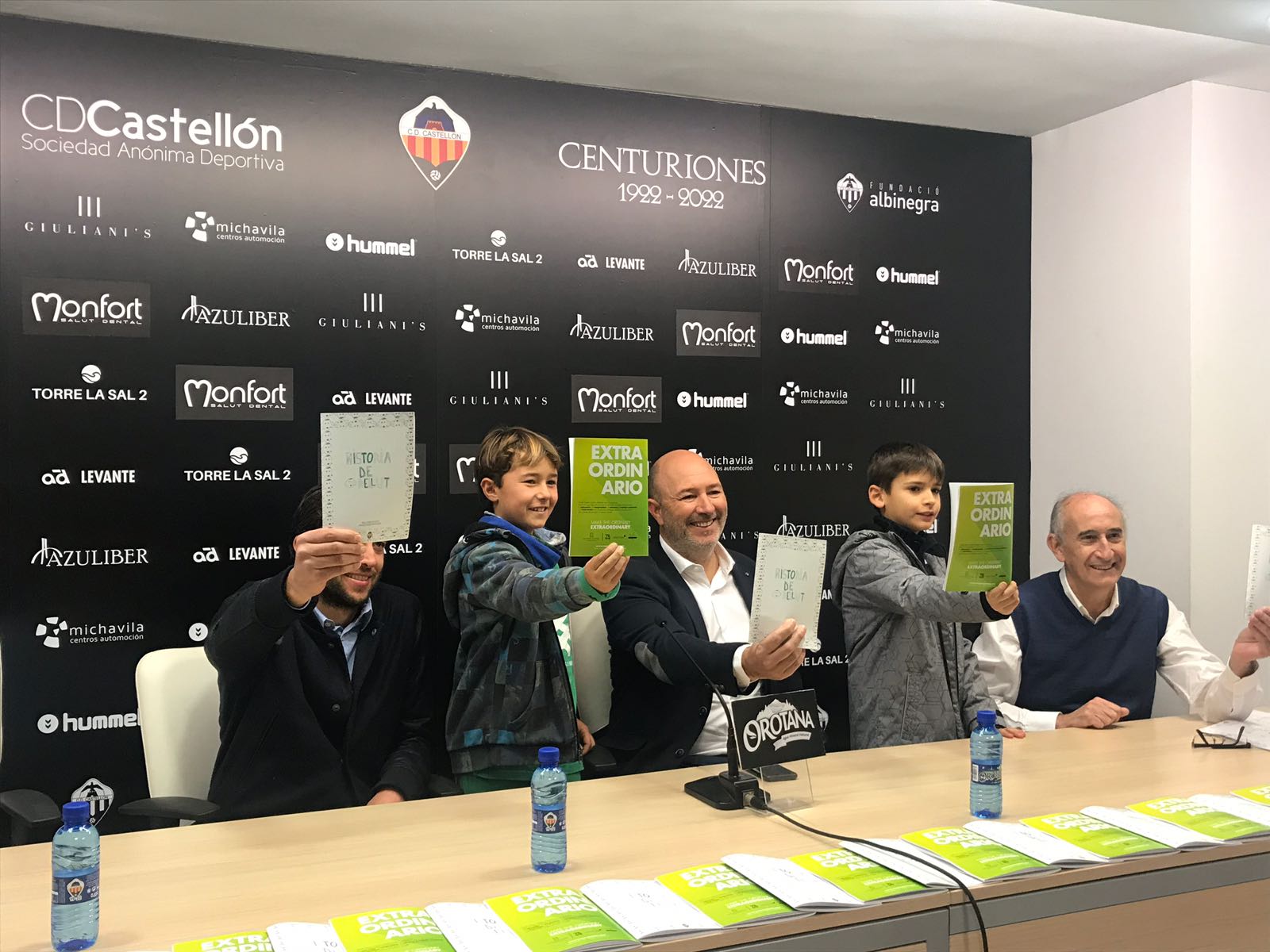 Nayar Systems continues to strengthen their relations with Castellón, their hometown. Recently, they have sponsored the children's book "Historia de Orellut" that was presented at Castalia Stadium, home of the CD Castellón football team. Historia de Orellut is a story for children between 5 and 10 years old, in which Orellut, its main character, tells the story of the club in an entertaining and interactive way.
The event was attended by Alexis Nadal, CEO of Nayar Systems, who demonstrated enthusiasm in supporting such initiative. Alexis Nadal stated that knowledge dissemination brings wealth to society, and that Nayar Systems is committed to support actions related with entrepreneurship and knowledge sharing. He has also expressed his desire to continue contributing his bit to the growth of the city of Castellón, and reinforced the importance of the club for the city.
Along with Alexis Nadal, the event also had the participation of Pepe Mascarell, director of the business and marketing area; Ángel Dealbert, CD Castellón; and José Antonio Olucha, author of the book. Subsequently, the coach of the Orellut group, Sergi Escobar, joined the presentation.
Historia de Orellut will go on sale for a small fee of € 5, and the staff will distribute several copies in Afanías and the Hospital General de Castellón.