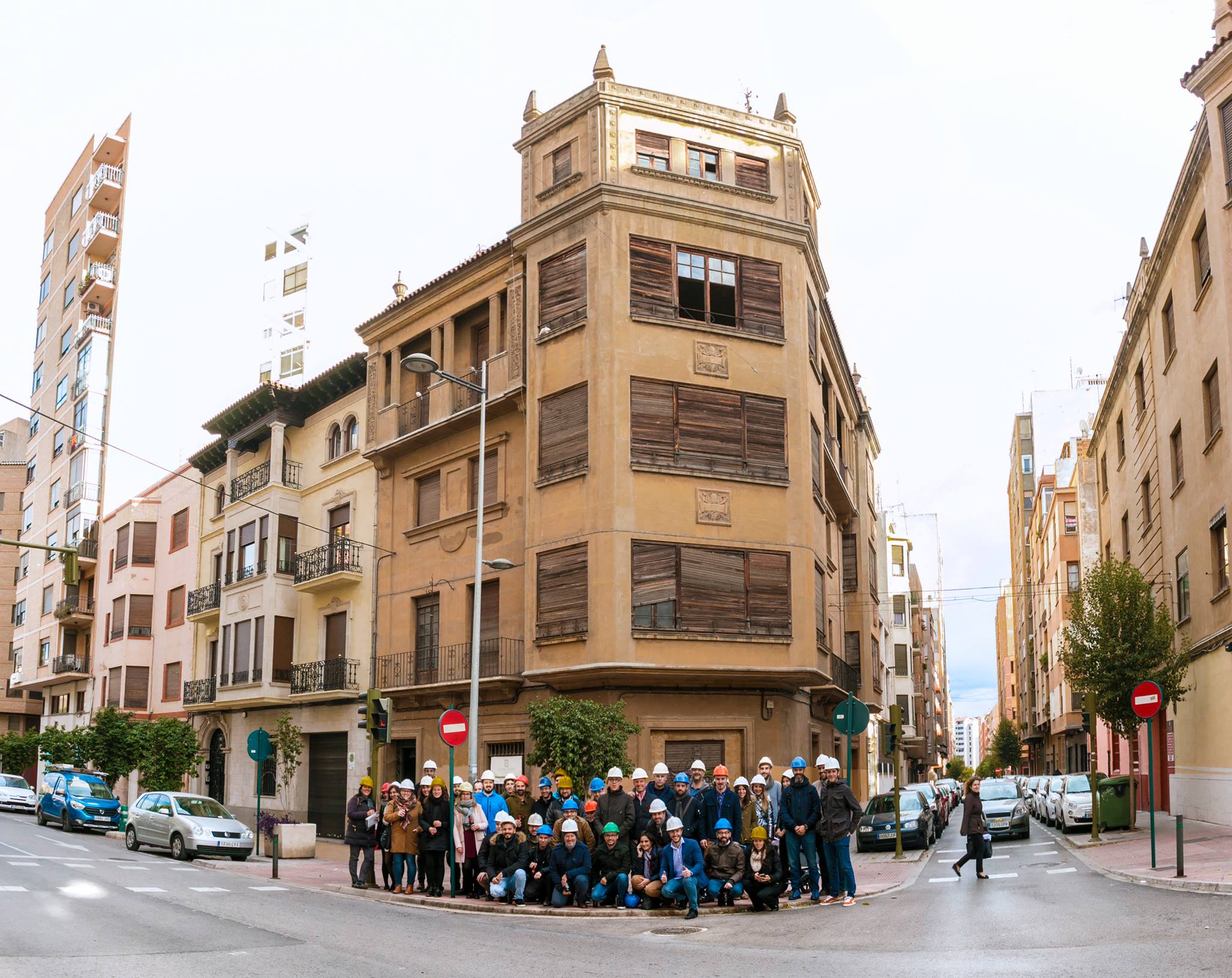 Nayar will create more than 200 new jobs in Castellón, distributed in 2,000 square meters of offices
Each day Nayar Systems get closer to fulfilling their dream. On December 1st, the act of laying the first stone in the building that will become Nayar Systems new offices took place. The occasion happened as an "afterwork" and brought together practically all of the staff in a relaxed and celebratory atmosphere where the excitement was in the air.
The prestigious architect Eduardo Gil guided all attendees on the tour that took place inside the building, explaining the different phases of the construction process and detailing what will be the different rooms that will make up the new offices of Nayar Systems. Then, after a brief talk by the management team, each employee deposited a symbolic and personal object in an urn of time, which was subsequently buried; concluding the act with a meal.
As they already stated last May, the company acquired the emblematic Saborit building located on Casalduch Avenue number 9 in Castellón, which was abandoned for more than twenty years. Nayar will now convert the building into one of the main technological centers specialized in the IoT "Internet of things" in the province of Castellón, as well as in the Valencian Community. This new center will house more than 200 jobs, so the company asks all professionals with interest in the world of telecommunications to send their CV to the following email address: talento@nayarsystems.com
The new offices of Nayar Systems will have 2,000 square meters, welcoming research activities and counting with an auditorium with capacity for more than 100 people, to hold talks and conferences to share knowledge with society. In addition, the company will also allocate part of the space to create the first free accelerator for young Castellón people to work on their ideas, being supervised by experienced professionals who can guide them in their decisions.
Nayar Systems is committed to creating something extraordinary in its own city. The works will begin during this same month of December and it is planned to inaugurate the new offices of the company in one year's time.
Because the best is yet to come.