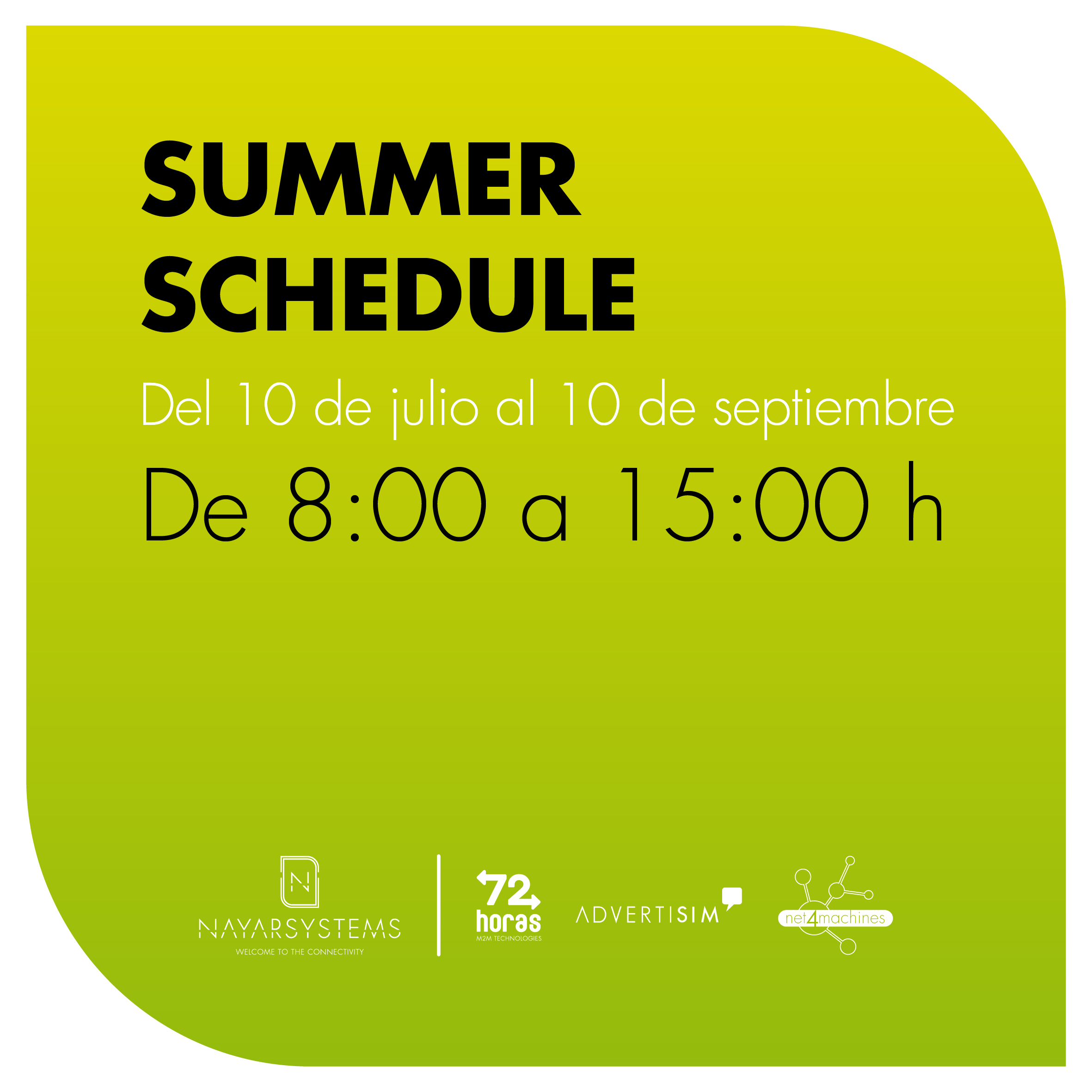 The company's summer schedule is from 8h to 15h.
The technology company Nayar Systems does not close for vacations. Despite having tempting beaches so close by, as their headquarters are located in Castellon de la Plana, for Nayar Systems the most important thing is that their customers are well taken care of at any time. Therefore, from July 10 to September 10, attention to clients during the summer schedule will take place between 8am and 3pm.
Nayar Systems always tries to make life easier for their customers. Wherever they are, they can breathe easy. For this summer Nayar Systems will remain connected with their clients, offering the same atmosphere of confidence and security that they have done for the past ten years.