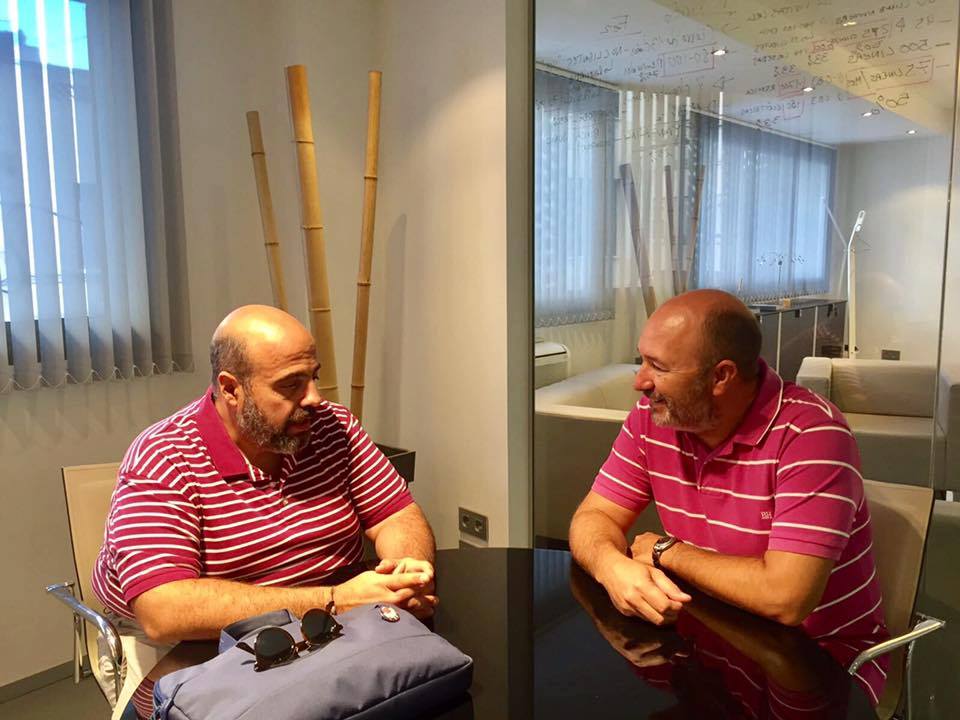 Move Up! is a program that supports entrepreneurs and young businesses, carried out by CEEI Castellón and Castellón's Province Council
One thing is clear: Nayar Systems bets for the talent of the province of Castellón. They demonstrate it with corporate social responsibility actions such as participating in the Move Up! program, fostered by the European Center of Innovative Companies in Castellón and the Province's Council.
The main goal of Move Up! Is to support entrepreneurs and young businesses in making their business ideas a reality. Alexis Nadal, CEO at Nayar Systems has freely decided to take part in this program, dedicating his time and professional experience in helping several business projects, mentoring and tutoring their activities from their early conception.
Currently Nayar Systems supports two projects: the first one, Perugo, has come up with a system of verification with legal recognition, aimed largely to the banking sector. The system they created comes with a hardware with a fingerprint scanner and an e-ID reader, that matches the biometrical scan with the information stored in the e-ID. This system also has a pad for signatures. The Perugo team understands the problems that banks undergo to verify their client's information, and have it clear that their product could end their problem.
Nayar System's second assisted project, RemSoul, aims at creating a service for fairs and events managers and planners, with which they can obtain the largest amount of information on the participation of visitors, while also making it easy for them to enjoy raffles, prizes, fast access and receiving digital information of the stands they visit. RemSoul's plan is to geolocate the visitors in a fair with smart "poles" in every stand, measuring their time in each stand, detecting red zones, among other information relevant to the exhibitors and the fair's organization.
Alexis meets with both projects on a monthly basis, giving them support in their decision-making processes, reinforcing Nayar System's commitment to the talent of its province.