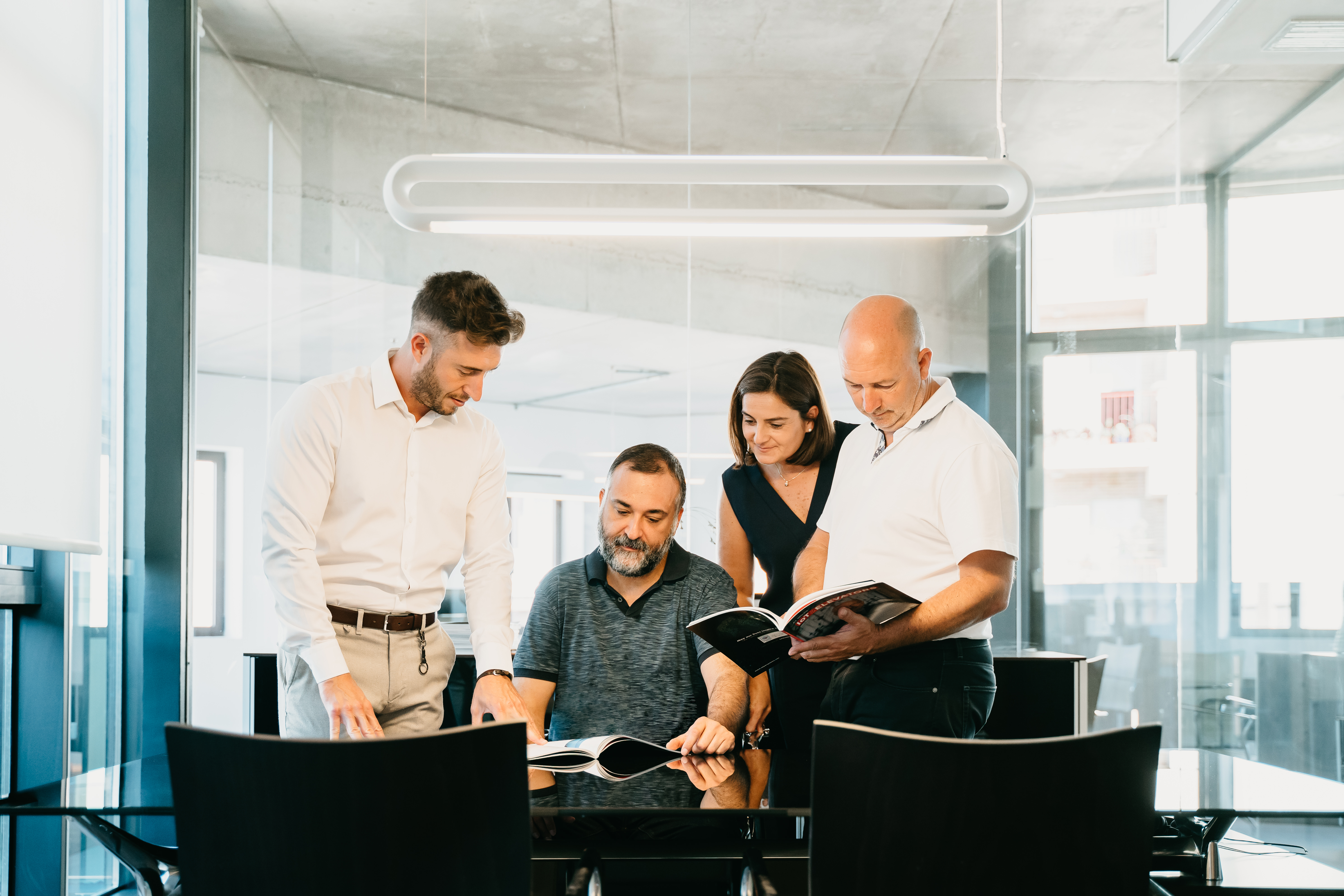 This year Nayar Systems inaugurated its new headquarters, with cutting-edge offices in the center of Castelló, being the result of the rehabilitation of a historic building. How would you define Nayar Systems Building? What does it mean for the city to have a large IoT research center?
Nayar Systems Building is our dream come true. We really wanted to have all our workforce together again, and there could not be a better setting to do it: a space that provides us with magnificent conditions to work, to innovate, to share knowledge… also, our new headquarters guarantees us space for a future expansion. It allows us to have a greater number of colleagues and expand our R&D area.
For the city of Castelló de la Plana, having a large IoT research center means linking universities, companies, technological associations… within a living innovation ecosystem that encourages the transmission of scientific and technological knowledge. In addition, we cannot forget that we have given splendor back to a historic building that had been abandoned for over twenty years, so we have opted to enrich and give value the center of our city.
Talking about that, Nayar Systems Building has an auditorium from which to share scientific and technological knowledge with society. How did the idea of integrating an auditorium in the building come up?
One of Nayar Systems' corporate identity pillars is to share scientific and technological knowledge with society to pledge common good. This is the germ of the auditorium at Nayar Systems Building: the union of the entire technological society in a place where knowledge is disseminated.
How does Nayar Systems recruit and retain talent? Are talent and innovation an inseparable duo?
We mainly like to make ourselves known in fairs, forums, tech events, management of projects and employment opportunities and we collaborate with different organizations, including the Jaume I University of Castelló, being aware that much of our effort goes to forming and developing our own professionals. On the other hand, something key for us is the development of tech events with open participation, such as Hackathon Castelló. This allows us to spot people with the same concerns as ours, detect undiscovered talents, practice networking, or improve our prospect of the current market in certain areas. We like to surround ourselves with curious people, those who get excited about discovering new things on a day-to-day basis, because we have it clear that curiosity is contagious.
As for whether talent and innovation form an inseparable duo, it is clear that not all of us hold the same capability to innovate, and for us it is essential that our talent knows how to reinvent themselves in all aspects, processes or tasks in their domain. Innovation is a valuable competence for us, and we provide all the tools our workers need, so we greatly stimulate their ability to innovate. We are aware that innovation is not always easy, therefore, in our professional development plans we express the importance of improving it by practice.
The elevator is the most used means of transportation on the planet. What makes the predictive maintenance of smart elevators? How is Nayar Systems an ally for companies in the elevators industry and industrial IoT sector?
Artificial Intelligence collects and analyzes data. One of the purposes of the analysis is to seek behavior patterns prior to the appearance of any faults. Predictive maintenance uses these patterns to determine whether the probability of a breakdown is high. In this way, the technician can intervene before a fault happens, often preventing the elevator from being out of service. By acting before an elevator breaks down, a company gives a device greater availability and reliability, and transmits a positive image for the maintenance company.
At Nayar Systems we have both hardware and platforms ready for companies in the elevators industry to easily access this type of technology, making us allies in achieving operational excellence.
What are the future horizons of Nayar Systems?
Nayar Systems will continue with the same hallmarks: technological innovation and gaining and processing of technological knowledge. We want to continue leading the industrial IoT sector and we want our professional career to be marked by an intensive international expansion in the coming years.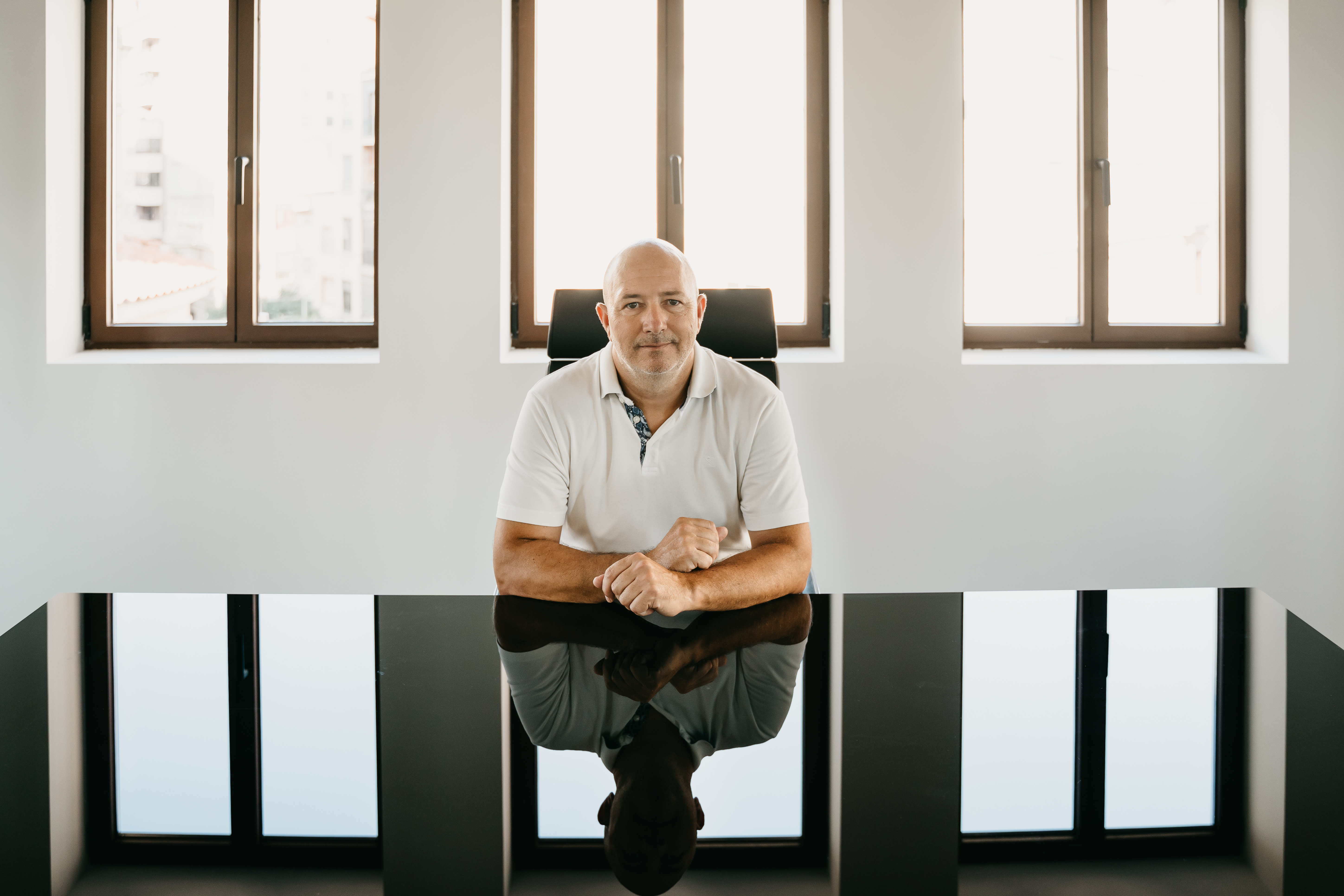 Nayar Systems Garage is a department dedicated exclusively to innovation. How and why did this space 'to play with technology' come into being?
Currently, the day-to-day of companies prevents them from investing resources in trying new things, so it is difficult to launch products that are different from the strategic business lines stipulated by a company. As a matter of fact, Nayar Systems Garage goes beyond 'playing with technology'. It allows products to be launched on the market without generating a prior commercial expectation and regardless of the company's strategic objectives. It stands as an independent, self-regulating and self-directing organism, although integrated within the company.
Which methodology do you follow when starting a new project?
We do not really follow a proper methodology. Sometimes you can find yourself at Nayar Systems Garage reading an article on a given topic, and you start thinking, and then you link these thoughts with conclusions obtained from other research… everything flows naturally. From there you begin to research, to think, to connect ideas, and all this results in a new product, which may or may not be aligned with the industry or sectors in which the company carries out its main activity.
Which product or products have emerged from Nayar Systems Garage? What are you currently working on?
The first product that emerged from Nayar Systems Garage was Nearkey, our system for opening electric doors through the smartphone, without the need for Wi-Fi or 3G connection and without canceling any other opening systems. Its operation is simple and easy, because it allows you to open all your doors with one app, without needing keys or remote controls. Thanks to Nearkey, the user has absolute control of doors access. It identifies who enters and leaves a facility, and allows the owner to manage entry permissions from the cloud, in an immediate and safe manner. Nearkey does not need internet connectivity to work and this provides a high added value to their users.
We have also worked together with the company PaynoPain on a product to make vending machines accept mobile payment without them being connected to the internet. Soon we will be able to reveal more information about this new product created within Nayar Systems Garage.
Do you think that Nayar Systems Garage allows the company to constantly evolve within such a changing technological industry? Why?
Without a doubt. Companies need disruptive bodies that are not completely aligned with their overall business strategy, to explore new business possibilities. Companies need 'children' playing in order to remain young.
What makes a Smart City? What are the keys to a smart city?
For a city to be intelligent, a compendium of many factors is required: doting the city with sensors, which allows decision-making on certain policies and coherent resource allocation, or having intelligent buildings. Without a doubt, when 5G becomes fully operative, everything will improve a lot.
In which and in how many markets is Nayar Systems currently present?
We are currently present in 31 countries around the world. We have global agreements with leading telecommunications companies in Europe, America and Asia. In Europe, we can highlight countries such as Germany, France and/or Portugal. In the Americas, Chile and Mexico represent large markets for Nayar Systems. Finally, although our headquarters – Nayar Systems Building – is located in Spain, we have recently opened offices in Shanghai to offer our Asian clients a closer and personalized attention.
You have recently opened your new offices in Shanghai. Why China?
China has a high interest in implementing IoT solutions that have previously been tested in Europe and in the United States. The journey of adapting and testing them in Chinese facilities started only a year ago, and today the full implementation of our services has come to fruition. Opening headquarters in Asia is an added value for our commercial portfolio. Being closer to our Asian client guarantees a better service from us and, at the same time, makes us able to detect market changes and respond in a fast, efficient and smooth manner.
Which are your main challenges, both technological and commercial, in the Asian market?
At the technological level, our main challenge has been to adapt IoT solutions to the characteristics of the Asian market, from the type of elevators and control panels, to the different laws to comply with, among many other aspects. On the other hand, at the commercial level, the fact that they have Europe as a reference model was in some way an advantage, because it strengthened our initial contact. However, high government control and limitations in data management represents one of the most important challenges to overcome.
Nayar Systems has offices and/or sales forces in Spain, Portugal, Germany, China … Is that so because the services for the elevators industry and industrial IoT are perfectly adaptable in the current globalized environment?
These services are adaptable as long as the particularities and compatibilities of each country are taken into account, as well as their current legislation. In addition to the sales effort, we must not forget to put some effort in adapting offers, and provide personalized services and high quality attention to our customers.
Which are Nayar Systems' most outstanding news and how are clients and potential clients responding to it?
The emergence of IoT in the elevators industry is the strategic line that Nayar Systems is currently following. One of our objectives is to parameterize all the safety elements that make up an elevator, collecting and processing data in such a way that contributes to a smarter operation. To reach this goal, we currently have GSR · Gsm Smart Router, a 360 degrees solution to meet needs such as the connection to the elevator's controller and other elements present in an installation, as well as telemetry and telecontrol.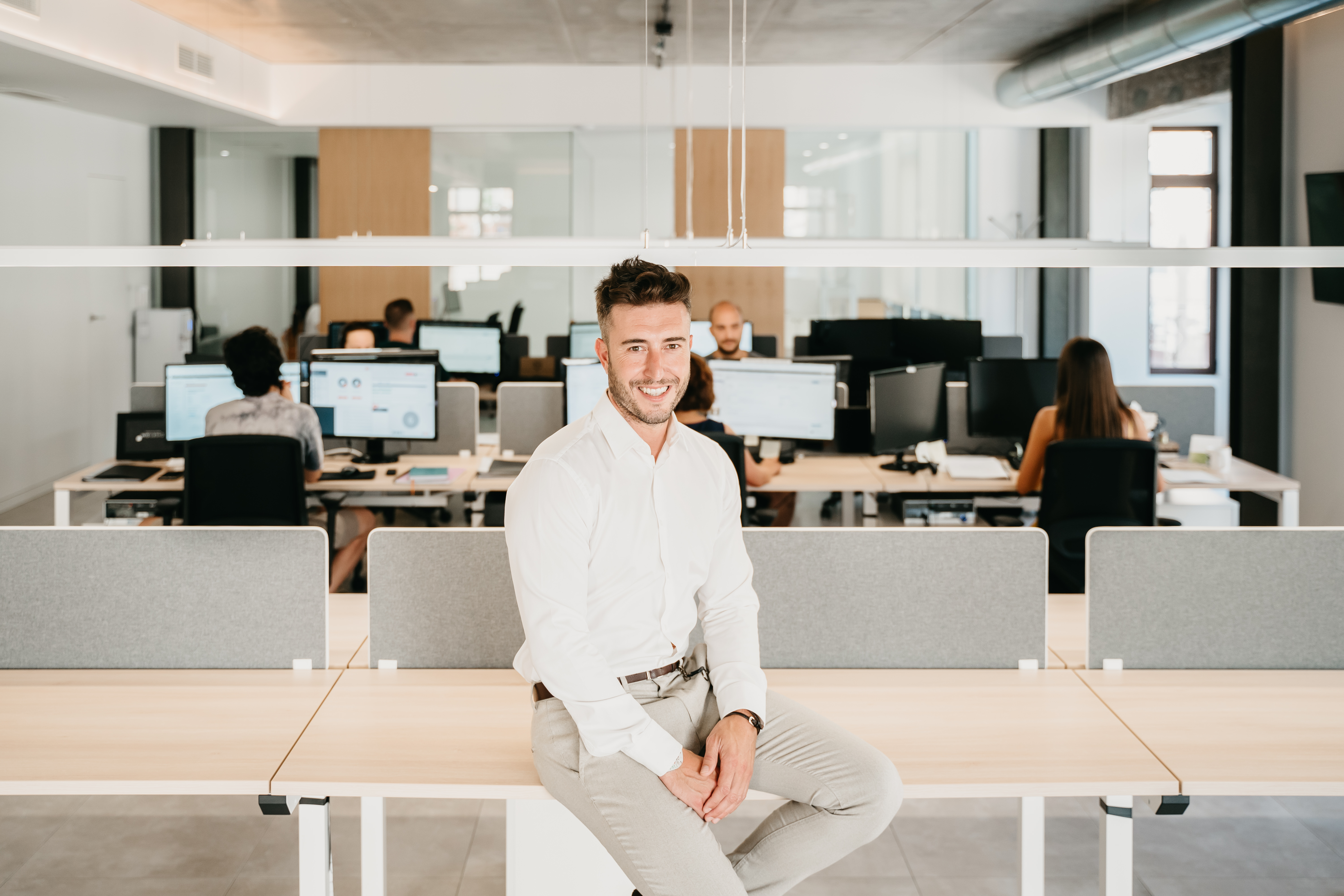 What are the main competencies that a manager should have in a company like Nayar Systems?
Nayar Systems is a company based on values ​​such as respect, trust and support for people in all its dimensions, both professional and personal. From this base and orientation, the main competences necessary to all employees of the organization are the ability to work with a team, and the ability to communicate both internally and externally. In the development of one's activity itself, passion for technology and concern over our customers are fundamental parts of the pyramid of skills. Assuming a role of responsibility within this structure requires clear vocation and leadership competencies, along with responsibility for and engagement with a company that creates value and bets on innovation. A Nayar Systems' manager needs to believe and promote permanent change, action and evolution in all areas of the organization, always under the organization's guiding strategies, which derive from the development of the entire human team that forms the great Nayar Systems family.
The Nayar Systems team is continuously growing. How is this growth managed from an organizational point of view?
Nayar Systems has been able to carry out a very significant transformation process, that moved us from being a small company to a large and structured multidisciplinary team, with a distribution of functions and responsibilities according to such a structure.
A fundamental part in the management of this growth has been the definition and establishment of procedures, methodologies and workflows that gave us an adequate gear for the organization, similar to the mechanism of a clock, in which each of the areas functions like a cogwheel moving itself and allowing harmonic movement of the rest of the team.
But all this would not have been possible without an excited and highly qualified team, motivated by a project that they all consider their own, and with which they feel fully identified. The cornerstone of this management, from my point of view, was the acknowledgement of the people who have joined this project, who add and contribute to some areas or parts of the organization, and maintaini its essence.
What are the keys to ensure that the entire Nayar System's Building network (human and technological) functions perfectly? What are the most important things to systematize?
Nayar Systems Building is the dream of our management team, materialized stone by stone, room after room, with a single objective: to be a home for Nayar Systems' workforce, and a meeting point for all our peers, a center where passion for technology comes true. Like any home, the rooms, spaces, media and leisure elements help create that essential atmosphere that unites our team in spirit, without forgetting that in this comfortable environment we are developing ourselves professionally.
Nayar Systems Building is a space designed by and for the human team that composes it. Each of us assumes and accepts responsibilities in its use and management, and this makes us all co-responsible, and makes day-to-day operations easier. This project has helped us give life to rooms that remained asleep and abandoned, in the heart of our city, and that are currently a reflection of a perfect match between integration and modernization. These rooms show what we ourselves offer to technology, providing functionality, products and services to our clients, in perfect harmony and respect for their present, always with an integrative approach.
What advice would you give to someone interested in working at Nayar Systems? What kind of professionals is the company looking for?
Someone aspiring to integrate our team should not simply desire to work in our offices, but should want to get involved with things and be willing to give their best in an environment in which passion for technology flows, and should have a fundamental aptitude for teamwork – bearing in mind that the contribution of the entire organization has an effect in what we offer our clients, whom we help to grow and improve from up close. At the same time, our clients are our opportunity to improve and grow ourselves, and that perception is key if someone approaches us.
Although it would be easy to reckon that the technical and technological are the professional profiles we look for most often, our team is composed of people with various engineering degrees and higher technical modules. This qualification is necessary, but one's will and desire to create, change and play with technology within our reach is no less important. We are committed to transversal intrapreneurship, in all areas of the company. Because of this, we incorporate into our team people with potential to implement this type of initiatives.
What are Nayar Systems' short- and medium-term objectives?
After the organizational goal of putting Nayar Systems Building to function, which has now allowed us to have our entire workforce working together, we can look up to the horizon and synthesize the main objectives of our company in two goals:
In the first place, consolidating our products and services in the European Union market, one of our strongest assets as of today, to which we are constantly adding new functionalities and products that expand our range, providing a high added value to our customers.
The second major objective we are working on is the opening of new markets, whose first steps begin to emerge, such as our new offices in Shanghai, which implies a significant human and material effort, both for the organization and for our team members.