As a strong advocate of promoting technological talent, Nayar is committed to IQ MAKER'S, who have managed to compete in the finals of a Robotics Cup in the United States.
Ainhoa, Ayan, Juan and Pablo are the four members of the IQ MAKER'S team from Castellón, who qualified for the robotics cup final, to be held in Dallas, from April 30 to May 2. The Castellón team of the robotics school Aula Maker of Castellón was a surprise in the national final held in Barcelona, being awarded to represent Spain in the world's final in the United States.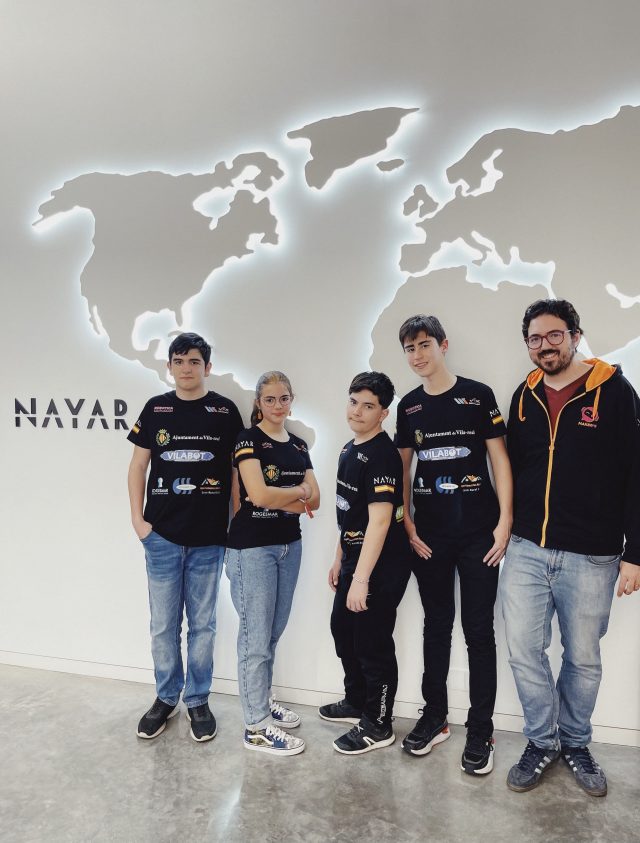 The VEX Robotics World Championship, presented by the Northrop Grumman Foundation, brings together the best VEX IQ Competition, VEX Robotics Competition and VEX U teams from around the world. A competition in which more than 8,500 teams from 45 countries participate and play in over 900 tournaments. A global competition to play, experiment and foster valuable skills in students.
Nayar, faithfully following its Corporate Social Responsibility policy based on the support and promotion of technological talent, has decided to sponsor this team from Castellón that represents effort, technological knowledge and the future, a promising one, without a doubt. Best of luck to them!