The National Association of Emotional Intelligence (ASNIE) will hold its conferences, workshops, and masterclasses at Nayar Systems Building throughout the year 2022.
 As a result of the collaboration agreement reached between Nayar and the Association, this free space reflects the commitment of Nayar Systems to disseminate and ensure emotional intelligence in organizations.
On February 19 Nayar Systems' Building held the first of the workshops that ASNIE, the National Association of Emotional Intelligence, is offering in the offices of the Castellón technology company. Remaining faithful to its commitment to talent, to the dissemination of knowledge, to emotionally intelligent companies and to Castellón, Nayar has made certain spaces of its emblematic offices available to the association during 2022. In such a well-located venue in the center of Castellón, ASNIE can offer their workshops, conferences, and masterclasses to their associates; as Nayar promotes acquiring tools, knowledge, and resources for people's personal and professional development.
The first of the workshops, "If I know I don't have to do it, why do I do it?" was led by Kike Algora, board member and treasurer of ASNIE, who has not hesitated to thank Nayar Systems "for its sensitivity to this type of action and to the city of Castellón".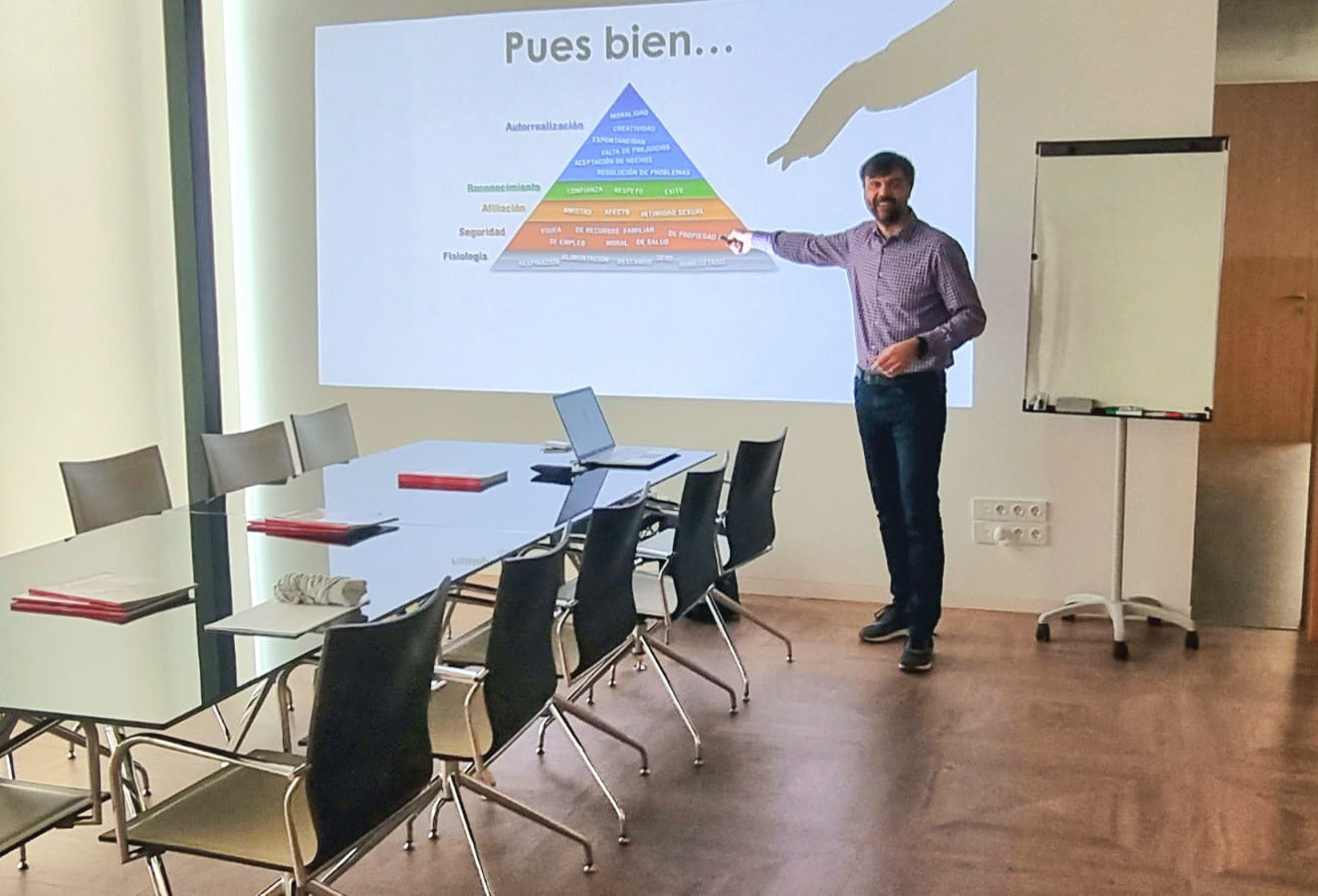 Nayar Systems is based on the fundamental pillars of talent, innovation, technology, and creativity. Thus, they make available to society certain spaces of their facilities to host and organize events aimed at disseminating not for profit the essence and novelties of each of these pillars. To this end, Nayar analyzes each of the proposals and only carries out those aligned with its corporate identity, as is the case of ASNIE, with whom the technology company celebrates having reached this annual collaboration.