In over fifteen years of professional experience, at Nayar we have developed numerous technological solutions focused on facilitating communication between elevators and their maintenance staff and companies. Thanks to the IoT communication technology that we offer to our customers, elevator maintenance companies become active recipients of valuable information for the performance of their functions.
5 reasons why we are different at Nayar
We think about the elevator technicians, and provide them with a web platform and a secure mobile app.
We have a high percentage of compatibilities in telemetry and telecontrol, as well as the possibility of interpreting binary signals.
We have our own high-performance, customizable and multifunctional hardware.
We channel customizable early warnings (by type of event, by channel and by recipient).
We have celebrated fifteen years at the forefront of innovation in the elevators' industry, constantly expanding our portfolio of exclusive IP technology-oriented products.
And now, let's talk about telemetry and telecontrol
Talking about telemetry and telecontrol is talking about the tangible application of having a connected elevator, that is, having an IoT installation park, where Nayar acts as an ally to extract the maximum possible benefit from all the information generated in an installation. In order to receive the information to analyze it and act accordingly, it is necessary to have a device that has the ability to transmit data at high speed. For this, we offer our customers our multipurpose GSR device, with 4G connectivity, which has a high transmission speed, with a processing capacity that allows you to perform analysis or filtering operations locally resulting in savings in data transmission and has improved features that make it essential for the lifting sector. GSR covers the present and future needs that an elevator installation needs to be considered IoT.
The transmission of data generated in an installation must be carried out securely, which is why GSR also includes as standard the use of net4machines VPN, a virtual private network designed and optimized to interconnect all types of machines and devices over the Internet, so that the data generated and the GSR itself are protected against intrusions or malicious attacks. After data transmission, further processing of this data into information that can be interpreted and understood by the user is essential.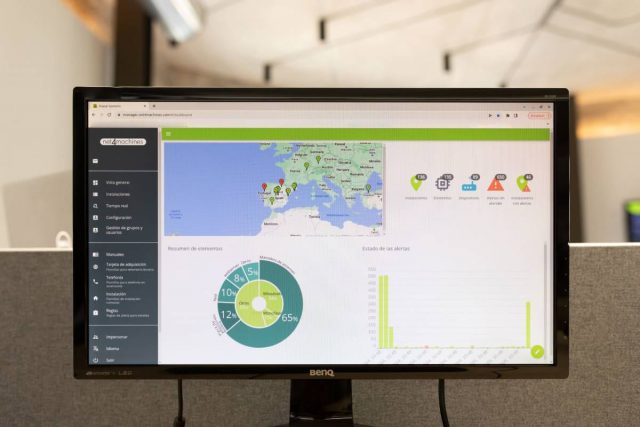 All the benefits, at your fingertips
Thanks to the telemetry service, any situation occurring in an installation can be notified to the customers, so they can attend to faults before the end uses are aware of them, which results in an optimal service that maximizes customers and end-users satisfaction. On the other hand, with the remote control service and thanks to net4machines Smart Control, users can manage the programming board of the controls as if they were physically present at the elevators' location, with the consequent cost savings by avoiding unnecessary trips, being able to manage changes in the control; and having a previous diagnosis in case that the failure finally requires actually checking the elevator, in which case the technician can already carry, if required, the necessary spare parts to optimize time and resources.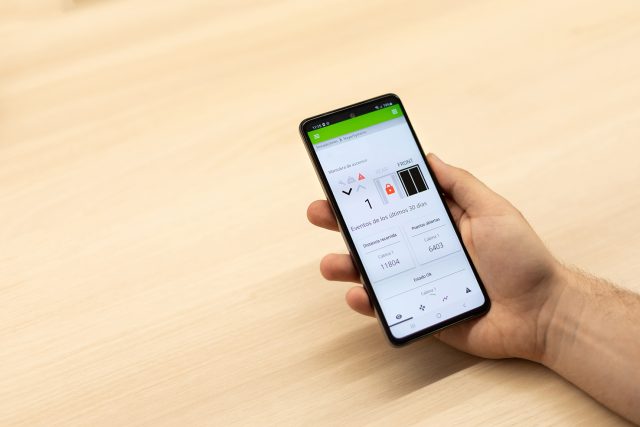 At Nayar we are incorporating new functionalities in our net4machines Smart Control platform so that users have all the information they need permanently available to them through a simple, autonomous and accessible way. At Nayar we are experts in offering industrial IoT solutions and after fifteen years of business experience, we continue working to accompany our customers in their technological evolution.