2021 was a year full of new developments and new products for Nayar Systems, who enhanced their portfolio of IoT solutions.
During 2021, Nayar Systems launched new devices that have become essential for the lifting sector and improved their existing ones, in order to provide the highest quality to its customers and promote welfare of society.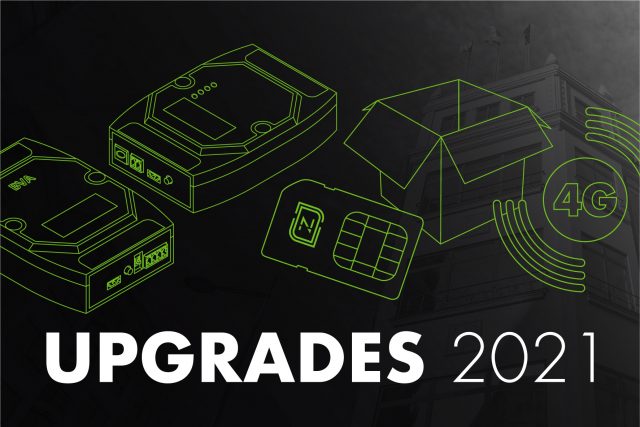 Accessible elevators
Although officially presented in 2022 together with ONCE Foundation and FEEDA, Nayar Systems launched at the end of 2021 their Virtual Accessible COP, a hardware based on Bluetooth technology that, together with the free downloadable application Pulse, allows any user to make use of the elevator through their Smartphone and without having to press the buttons in the cabin.
In order to have an accessible lift, the maintenance company shall install a BVA device (Botonera Virtual Accesible, Virtual Accessible COP in Spanish) in the lift car (12-relay version) and one in each floor (2-relay version) which can be purchased through Nayar online Store and set up through the Nayar Systems app. The last step then would be to download the free Pulse app, designed to facilitate the use of the elevator to all users and, therefore, developed following the guidelines for accessibility to content on the web WCAG 2.1.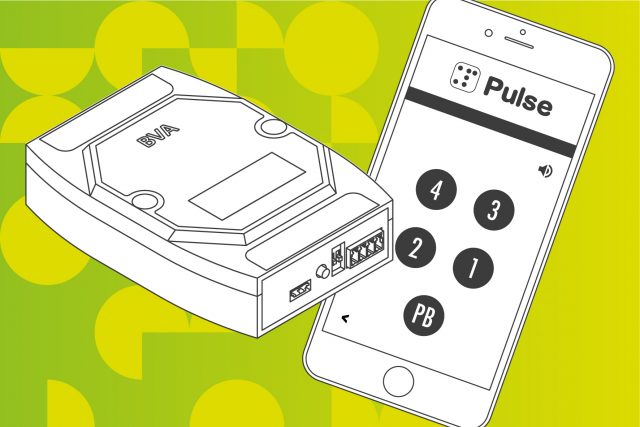 Elevators more connected than ever
Nayar Switch, the device that Nayar Systems also launched in 2021, guarantees Internet access in the elevator car in a secure and affordable way, since it does not require the inclusion of new materials, and does not lose signal. The installation of a Nayar Switch device in the machine room and another in the cabin makes it a complete and functional solution, since it provides a reliable internet access in both spaces, and also makes it possible to have wifi or Ethernet connectivity of other IP elements, such as Advertisim or webcam.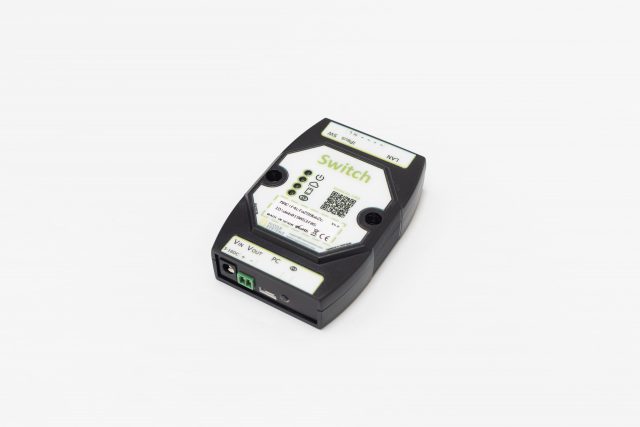 The most solid connectivity
The Nayar Systems Multi IMSI SIM card allows the mobile device to connect to the network that offers the best coverage wherever it is, giving access to a given number of networks from different providers without exclusivity with a specific operator, and connects to the network providing the best and most solid connectivity, avoiding possible network failures.
At the end of 2021 Nayar Systems launched its own e-commerce so that their customers can have all Nayar products in a single website. Nayar Store has become a complete and updated online sales channel, which has many products that the customer can purchase in a comfortable way, filtering them by categories and by functionality. Each product has illustrative photographs and a description, as well as technical documents such as manuals and datasheets, ready for download. Besides, more information is also available through a request button, so that the Nayar Systems Sales Department can contact the person directly and resolve any doubts that may have arisen during the purchase process. Last but not least, Nayar Store has the information of all their services, organized in different customer plans, and customers also can access a history of orders, to repeat their orders as many times as they wish to.
Now, ¡Advertisim 4G!
Advertisim with 4G connectivity is available now, a product enhancement that does not affect the price and guarantees no device obsolescence.
Global Modem
A single modem, compatible with any region, for all our connected devices, that works in any country in the world and eliminates the need to maintain different products depending on where they are marketed.
GSR and net4machines Smart Control: the comprehensive solution for the control of your elevator fleet
Nayar Systems launched new features in 2021 that have not only enhanced GSR and the net4machines platform, but have become indispensable for the industry.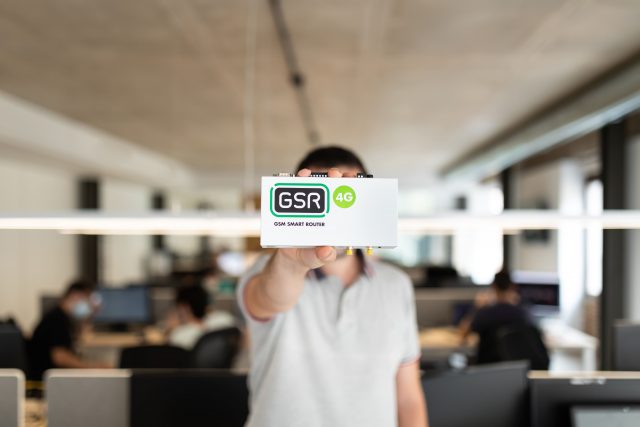 Incorporation of SIP client
SIP (Session Initiation Protocol) is a protocol used in VoIP calls to make and receive voice calls, frequently used in IP telephony. The GSR device of Nayar Systems currently already incorporates a SIP client to make test and emergency calls through data calls, so that the customer only needs to have a digital PBX capable of receiving them. Data calls improve the performance with respect to the analog ones, betting on connected and intelligent elevators.
MQTT Protocol
Emergency calls and testing for mandatory compliance with EN81-28:2018 include the exchange of DTMF tones between the elevator and the call receiving switchboard. These DTMF tones suffer a high degree of distortion when traveling over the mobile line. From Nayar Systems a new functionality was developed in the GSR device to avoid this loss of information and improve the overall performance of the emergency devices. With GSR and the new tele-alarm server functionality (P100 protocol), DTMF tones travel over the data channel encapsulated in frames that follow the MQTT protocol, which has a high popularity rate for communication between IoT devices and is considered a standard.
GSR tele-alarm server
The GSR's integrated tele-alarm server is responsible for managing the DTMF exchanges of calls locally. When a tele-alarm makes a call, GSR answers it and exchanges the DTMF tones necessary to identify the most relevant data and send them to the server using the data channel. Thanks to this technology, all the problems related to the transmission of DTMF tones through the voice channel disappear, leaving this channel for what is really important, the transmission of voice when it is needed.
New features of net4machines Smart Control
In the case of net4machines Smart Control, the focus has been on new functionalities such as access to online manuals, activity logging, a real-time tool, notification in case two users are trying to access the same console, as well as the possibility to view telemetry data in table mode with more accurate and aggregated information, and to zoom into graphs.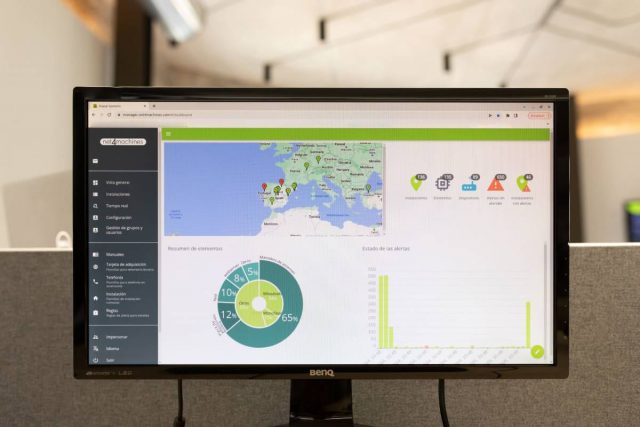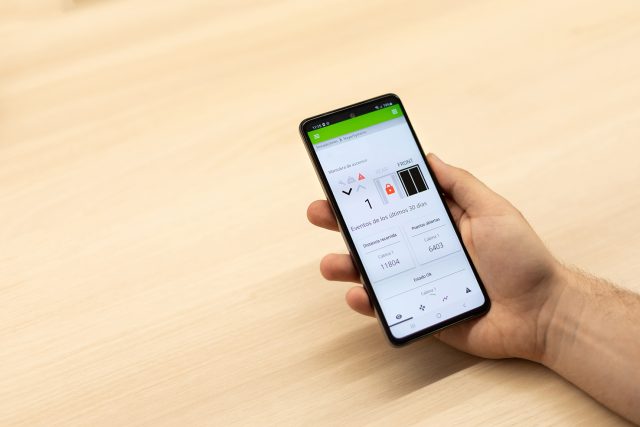 Guaranteed compatibility with a high number of mounting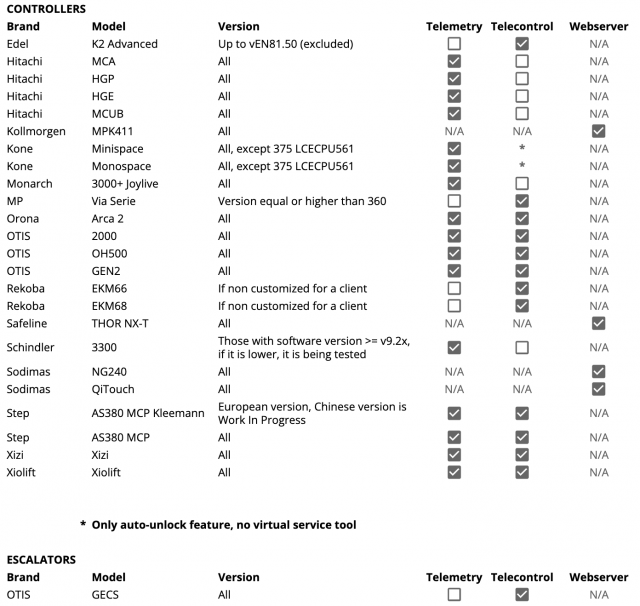 Fifteen years of professional experience endorse Nayar Systems as a leading European company in IoT for elevators. Today, 2022 stands as a new year in which the company will continue to connect the world through its technological solutions, making the ordinary extraordinary out of the ordinary.