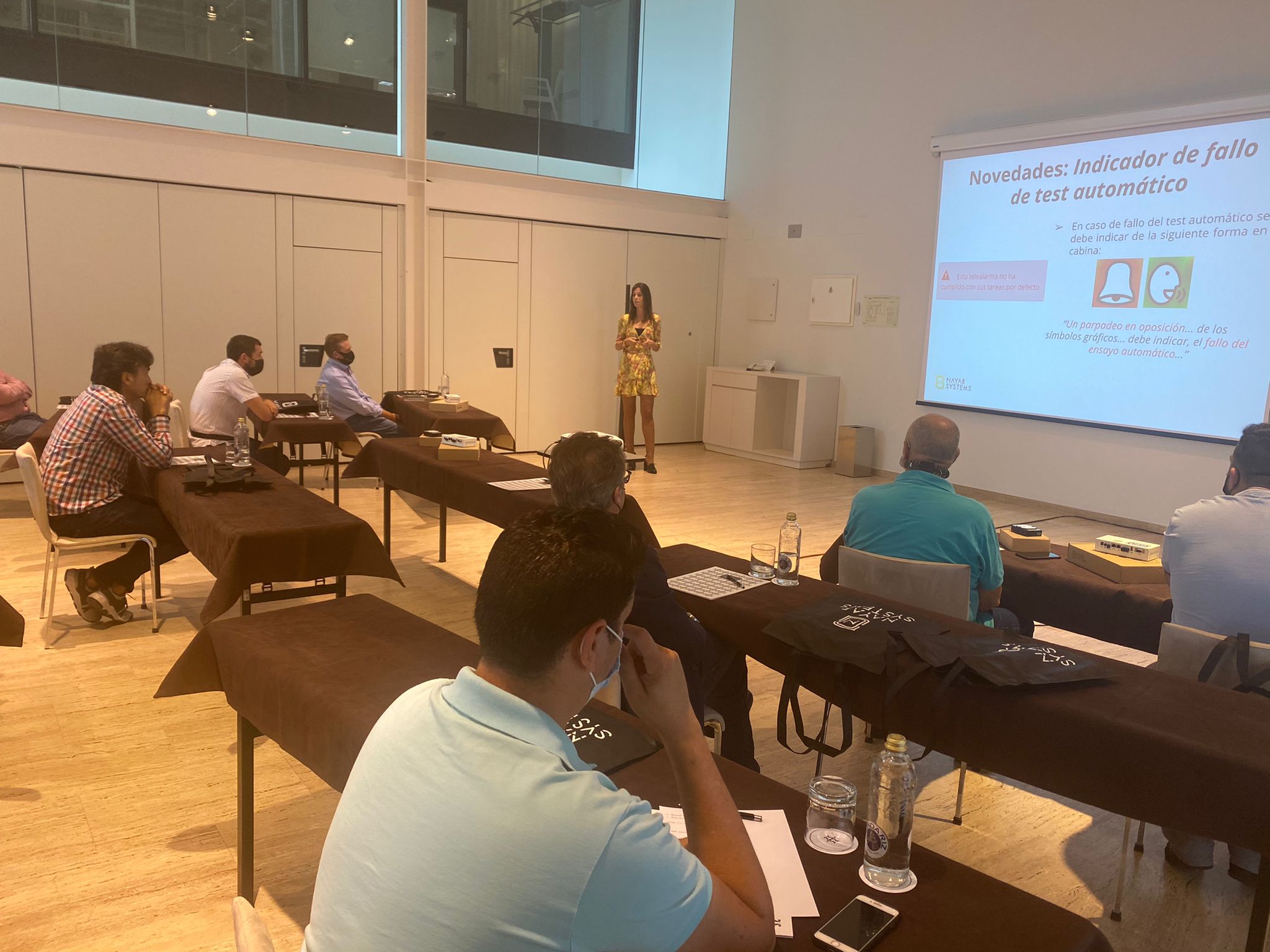 The last Friday June 18, the commercial team of Nayar Systems gathered its clients from the south of Spain in the Antequera's Parador, Málaga, in order to reconnect face-to-face after the most complicated months of the health alert generated by the Covid-19.
In this meeting, which took place on Friday morning in a sectoral day organized by FEPYMA, the Spanish Federation of Associations of Small and Medium Elevator Companies, and which culminated with a lunch for the attendees, it presented the novelties and the latest developments of Nayar Systems, which has not ceased its commitment to innovation and implementation of improvements and upgrades of its products and services.
Among them, the new Projects department was presented, which they offer a personalized service to their clients; their solution GSR · Gsm Smart Router, the first IoT communication device for the elevator and industrial sector; and Virtual Accessible Keypad, a call system for elevator via smartphone that avoids physically press the buttons through its own hardware that guarantees the universal accessibility in the elevator environment, jointly developed with Foundation ONCE and FEEDA.
With this event, the commercial team of Nayar Systems returns to the closest treatment with its clients, being able to exchange opinions and listen to their needs in a relaxed environment. It also reinforces its objective of always offering maximum efficiency, security, and competitiveness for their business, establishing itself as a partner and the technology ally supplier to achieve operational excellence.